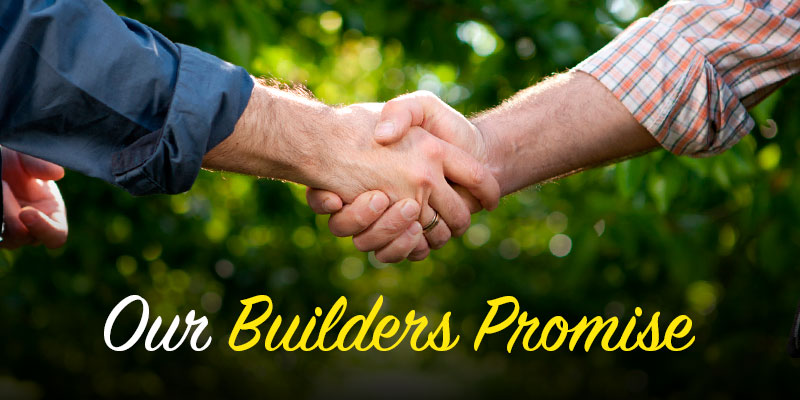 Dwyer Quality Homes Builders Promise
Quality is a word thrown around the building industry like nails from a workman's tool bag. Many builders use the word when describing their work, but can they really stand by it? What does it mean? And, is a quality build to someone the same definition as another?
There are many questions to be answered here, so after a few late nights thinking about this we decided it was time we reclaimed the word and defined it as our own again – after all it has been our middle name for more than 30 years!
Introducing the Dwyer Quality Homes Builders Promise

With every new home built, DQH will hammer this stamp on the design to assure our clients not only a quality build but one that ticks all our promise boxes.
Our promise:
Fixed price contract guarantee
Supporting the local community
Termite resistant framing
Termite management system
30-year structural guarantee
6 star energy rating
Local and trusted builder of
more than 30 years
If you choose to build with Dwyer Quality Homes you will receive an additional benefit that money can't buy – peace of mind, and that's a promise.

To find out why building with Dwyer Quality Homes is the right choice, call us today.