THE DWYER QUALITY HOME BUILD PROCESS
At Dwyer Quality Homes, we build residential homes that incorporate stunning design and flawless quality. With more than 30 years in the housing industry, we've helped homeowners into their high quality dream homes at the right price.
Dwyer Quality Homes employs a team of talented and experienced construction builders, draftsmen, and designers to help you come up with your ideal property. We make sure each home is built to your standards and requirements, guiding you through the process every step of the way.
We understand that the building process can be stressful, which is why we do everything we can to make it as simple and hassle-free as possible. Follow our Five Step Building Process and reassure yourself that Dwyer Quality Homes is the right choice for your new home build.
Step 1 - Choose your home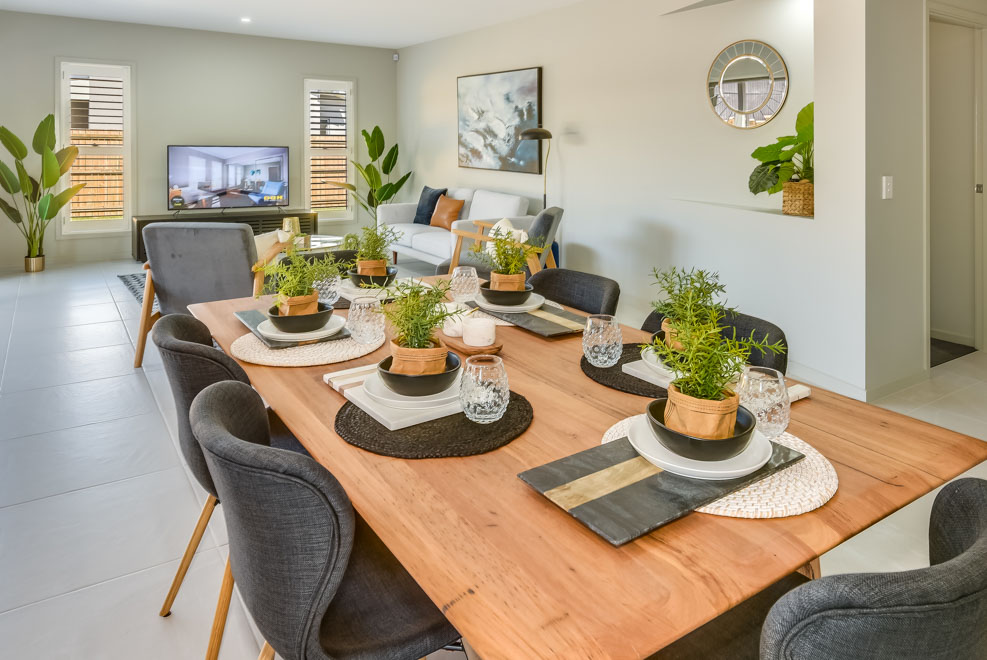 With the help of our experienced consultants, you will be assisted in choosing the floor plan of your dreams. Alternatively we can design a home especially for the individual lifestyle you desire, obligation free!
Step 2. Contour survey and inspections*
Once the design and features are decided on, it's time to have a Contour Survey carried out to accurately determine the finer details for your new home. An engineer will also be engaged to carry out sub-surface investigations to determine the correct slab/footing system required for the site. While these inspections are taking place, our drafting team will be preparing the working drawings. Please note that a small outlay is required to enable us to carry out these services.
At this stage a small deposit is required to carry out these works on your behalf.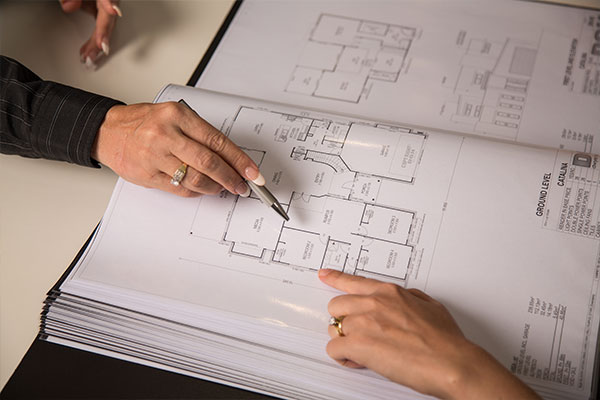 Step 3 - Building Contract and Approval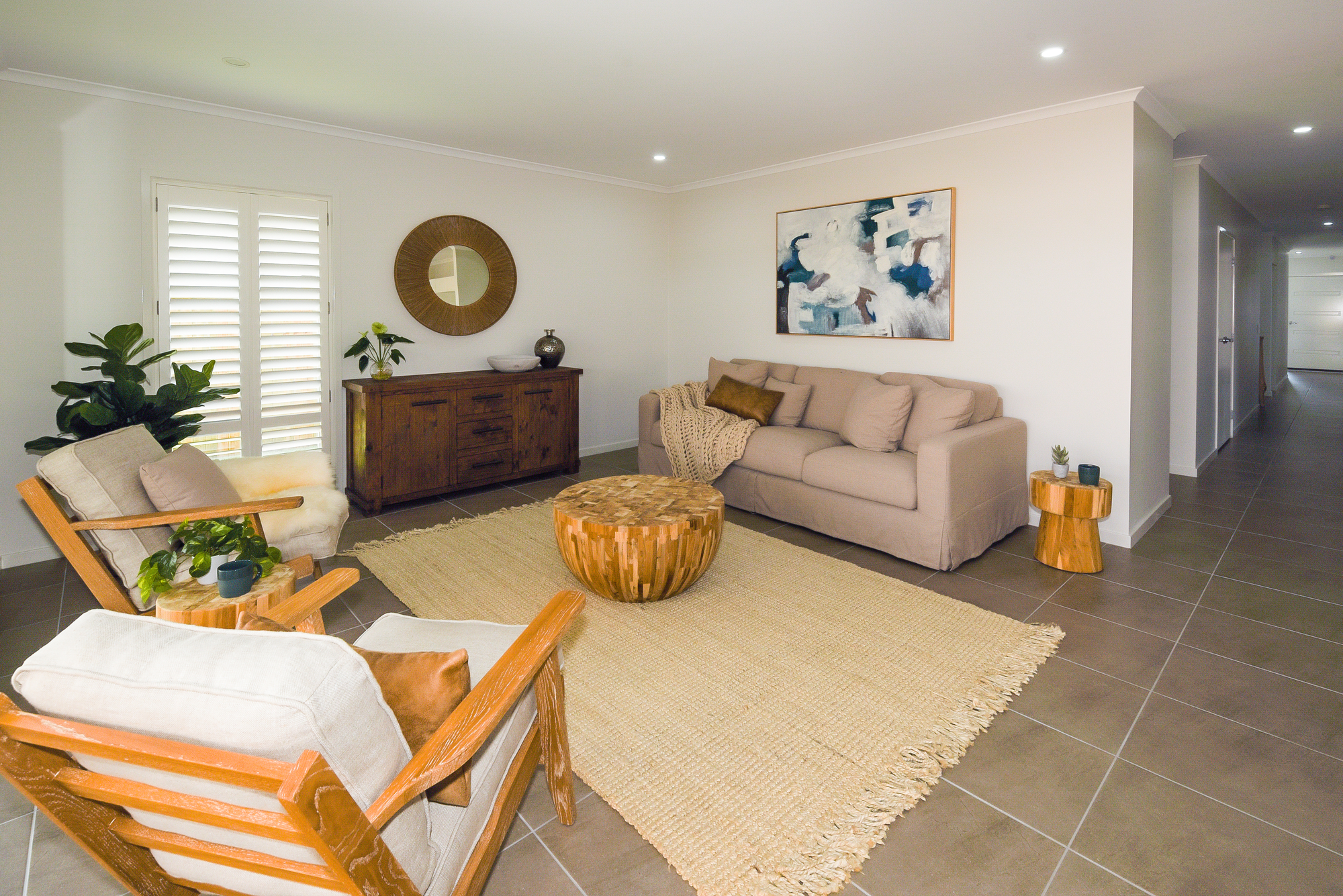 Once all the reports, investigations and plans are completed our consultant will sit with you and discuss the outcome of each report and provide you with a copy.
Once you are 100% satisfied with the plans and specifications, we will prepare the standard Queensland Master Builders Association (QMBA) building contract for authorisation. At this stage the balance of the QMBA recommended 5% deposit is required. This is to cover submission of building certification, building approval, payment of mandatory fees and charges, as well as insurance cover.
Step 4 - Personalise your home at Studio 256
Building approvals can range from 2-6 weeks depending which local authority you are building in. During this time you are invited to Studio 256 "Edge on Colour" at Dwyer House, 256 Nicklin Way, Kawana Waters, to personalise your new home by choosing colours, fixtures and fittings to bring your new home to life.
This is when you have to make the tough decisions, such as colour selection! Don't stress though, our trusted team can guide you through the process and show you through every range to suit your budget.
When the approved plans are received, finance documentation in order, comprehensive construction insurance in place and colour selections completed, the construction department will schedule the earth works to commence.
You will be kept informed during the construction and we encourage you to liaise with both the construction manager and building supervisor on a regular basis throughout construction.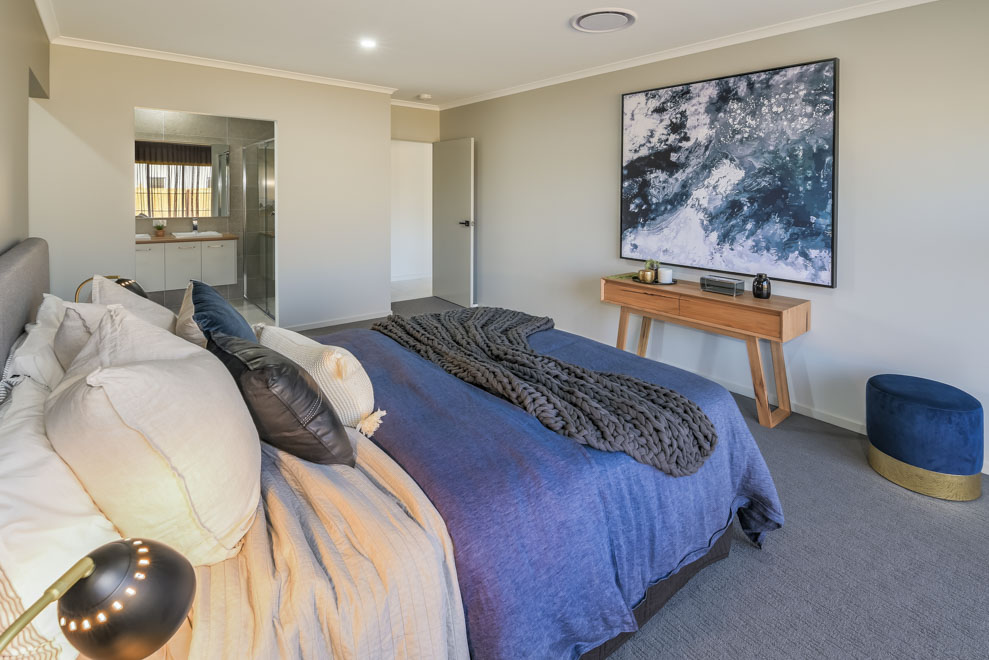 Step 5 - Welcome Home, it's time to move in!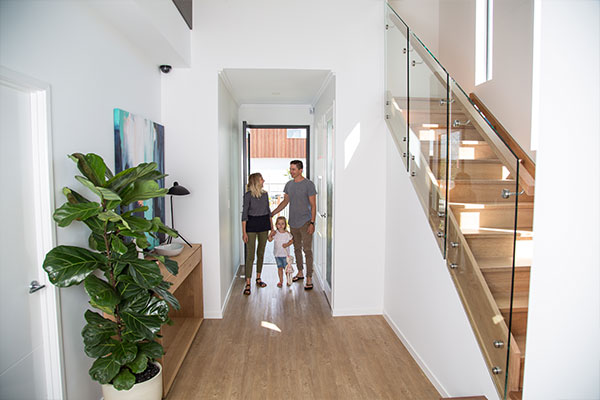 Congratulations, your new home is built and ready for you to move in.
Nearing completion, you will be advised the date of handover to enable you to organise furniture removals, etc. Prior to handover, for your peace of mind, a quality check will be carried out to ensure all is to our high standard of finish and workmanship. At handover, your building supervisor will walk through your home with you to ensure you are satisfied with the final product.