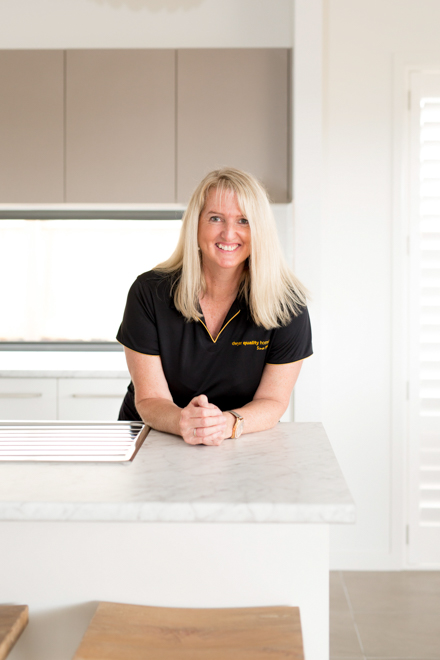 Shelley Named Sales Person Of The Year!
Dwyer New Home Consultant superstar Shelley Cashmore was today awarded Sales Person of the Year.
Shelley, who started with the company almost five years ago, said she was honoured to receive the award and attributed it to her passion for the role.
"For me, my clients come before the sale. I will do everything in my power to solve their problems to the best of my ability and give them the service they deserve," she said.
"I try very hard to leave no stone unturned. I back the quality of a DQH build so I'm selling with pure honesty and integrity, I think this comes through to all the clients that have entrusted their build with me.
"Selling isn't something I have been trained in, but the design is, they just somehow seem to work well together."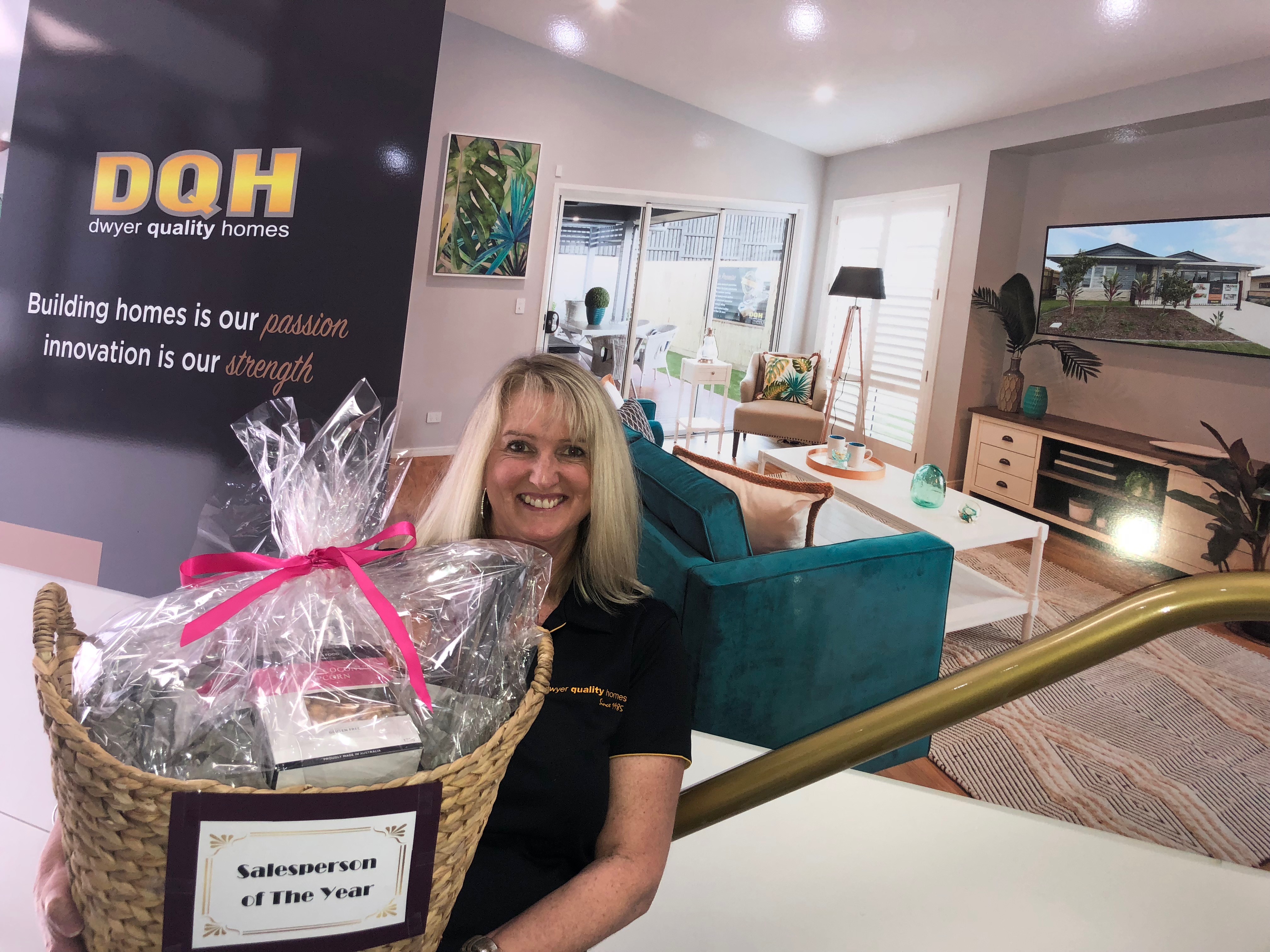 Dwyer General Manager Ben Murphy congratulated Shelley on her award, saying the Harmony Display World consultant was at the top of her class.
"Shelley has great knowledge of the build process, of home designs and her clients' needs, which makes her a fantastic new home consultant and an asset to our team," Ben said.
"She is very deserving of this award as her dedication to her clients at both Parklakes 2 and Harmony has been outstanding, and her genuine and approachable personality really sets the bar for our entire team."
Shelley is currently working from the Dwyer display homes at Harmony, Palmview on the Sunshine Coast.