ABOUT THE TEAM AT DWYER QUALITY HOMES
Dwyer Quality Homes has been Building Dreams in Queensland since 1985, when our founder, Wayne Dwyer, opened the Sunshine Coast's first display home.
The Mooloolaba home was a huge drawcard for buyers and builders seeking inspiration from a business that was quickly becoming the Coast's most popular choice for home designs, winning countless building awards for innovation and design.
From Gympie to the Gold Coast, word spread about the quality and streamline service of Wayne Dwyer and his General Manager, Pat Assaillit's team of professionals. Under their guidance hundreds of homes were designed and built, revolutionising the construction industry in Queensland's prime real estate locations.
Today, the flawless designs and impeccable quality of all Dwyer Quality Homes' designs are as strong as ever, as the team continue Building Dreams for homeowners at the right price and with pristine quality.
We are proud to be one of the Sunshine Coast's top builders, continuing to be the customer's choice for designer homes.
Our Management Team
Pat Assaillit – General Manager
Experience and trust are two cornerstones of the Dwyer Quality Homes business, both of which have been founded and maintained by Pat Assaillit for more than 30 years.
An experienced tradesman, Pat began his career in the construction industry on the Sunshine Coast, working alongside fellow carpenter, Wayne Dwyer on various house and commercial projects.
When Dwyer Quality Homes was founded in 1985, Pat was quickly attached to the brand to oversee all construction and supervise every build. As the business grew, Pat progressed to site supervisor, operations manager and general manager, overseeing everything from design and display, to advertising and marketing.
Wayne Dwyer – Managing Director
As the name behind the Dwyer Quality Homes brand, Wayne has continued to grow and support the local building and construction industry, hiring local people and using local suppliers. Under Wayne's guidance, the strength of the Dwyer Quality Homes brand has continued to grow over the past 30 years, but the principles of the business has remained the same. Wayne says innovation and adaptability are keys to success in the building industry, "As the market changes and new estates rise, you have to continue to evolve", he says.
Scott Humphreys – Sales Manager
Guiding homebuyers through the process of building a new home is Scotty's biggest passion, especially when it comes to first time homebuyers. A Sunshine Coast local, Scotty has worked in the retail sector for the past decade and is one of Dwyer Quality Homes most experienced salesman. Approachable and knowledgeable, Scotty is the friendly face who will take clients through the entire build process from start to finish.
Konrad Dwyer-Dikmans – Sales Consultant

From qualified chef to motorcycles salesman and now, the south-Brisbane Dwyer Quality Homes' salesman, Konrad represents clients from all walks of life, with a relatable and understanding nature that his clients appreciate.
Originating from Canberra, Konrad moved to the Gold Coast where he met his now wife. They have settled in Brisbane with their two children.
Shelley Cashmore – Sales Consultant

An interior designer by trade, Shelley knows a thing or two about beautiful home designs – hence her desire to work with Dwyer Quality Homes on the Sunshine Coast. For almost seven years, Shelley worked in the construction industry, advising on the design and use of technology in the commercial sector.  She is an experienced stylist who brings a friendly and honest approach to her work.
Brian Fincham – Sales Consultant
For Brian, helping people find their dream home with Dwyer Quality Homes has been a lifestyle choice. Having worked in customer relations for large corporate IT businesses, Brian has a natural ability to guide clients through the build process. After moving to the Sunshine Coast with his family, he started as a sales consultant with Dwyer Quality Homes and is working from the Breeze display home at Bells Reach.
Julie Laming – Sales Consultant

Sunshine Coast born and bred, Julie understands the lifestyle choices and necessitates of buying and building in the region. Her interior design background and years of working as a project manager for a construction company has given Julie a unique insight to the world of houses, offering her knowledge and trusted advice to the Dwyer Quality Homes team.
Tanya Towns – Sales Consultant
Joining the Dwyer Quality Homes team in 2016, Tanya Towns believes in providing a high standard of customer service, professionalism and client satisfaction to all aspects of her role. With a strong building and real estate background, Tanya has an understanding of the importance of exceptional customer service, and holding an enthusiastic, friendly and professional approach. As well as being open and honest, Tanya prides herself on creating a trusting relationship with clients, guiding them through the building process from start to finish.
Todd Mairs – Sales Consultant

A former flooring salesman on the NSW coast, Todd is experienced and knowledgeable when it comes to new homebuilders and buyers. He has an understanding of the entire build process and enjoys guiding clients from start to finish, assisting them to fulfil their dreams of owning a Dwyer Quality Homes' designed house.
Our Design Team
Kelly Tengdahl – Architectural Technician / Display Home Coordinator
With a degree in building design and more than three years experience with Dwyer Quality Homes, Kelly uses her industry expertise to create breathtaking homes for families and new homebuyers.
Michael Bugden – Architectural Technician
As the senior draftsman for Dwyer Quality Homes with more than 20 years experience, Michael is skilled in the design of complex projects, which require an eye for detail. He enjoys designing homes that are efficient, environmentally friendly and cost effective.
Our Building Team
Ben Murphy – Operations Manager
Known as the king of scheduling, Ben is the person who oversees the ordering of building materials, coordinating deliveries and organising subcontractors for every Dwyer Quality Homes project.
Matthew Petersen – Estimator
One of the most important roles of the building process, Matthew analyses data in order to estimate the time, money, materials, and labor required for your building product.
Our Site Supervisors
Our experienced team of supervisors have managed numerous projects and are highly knowledgeable when it comes to the entire build process.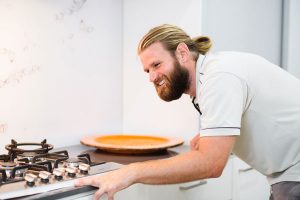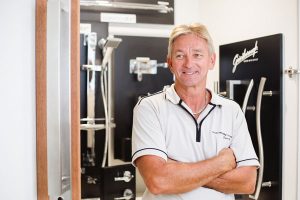 Our Office Team
Our friendly administration and accounts teams are on hand to help you every step of the way, even assisting you make the most important decisions with our selections range.
Sharon Humphreys – Contract Admin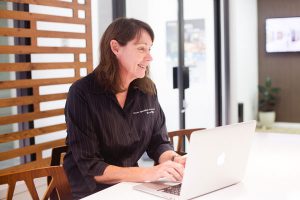 Julie Lengren – Accounts